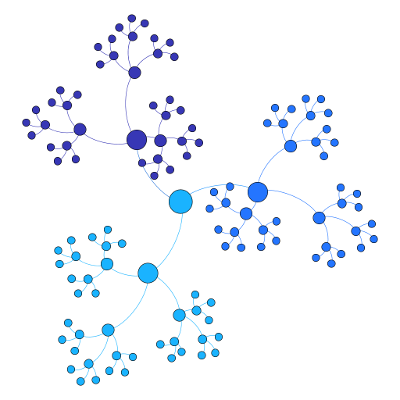 I'm currently a Researcher at CRACS, and an assistant professor at DCC/FCUP, at the University of Porto, in Portugal.
I have a core background on algorithms and data structures. My main research line is focused on network science and on the analysis of complex networks from multiple domains. I am especially interested on the algorithmic aspects of discovering interesting subgraph patterns.
I'm also passionate about computer science education and programming contests (I'm an active organizer, problem setter and coach).
Quick Links
News and Events:
Some Recent Publications (selected):
Pedro Ribeiro, Pedro Paredes, Miguel E. P. Silva, David Aparício and Fernando Silva. A Survey on Subgraph Counting: Concepts, Algorithms, and Applications to Network Motifs and Graphlets. In ACM Computing Surveys, Vol. 54(2), 1-36, ACM, March, 2021. +info doi pdf
Vanessa Freitas Silva, Maria Eduarda Silva, Pedro Ribeiro and Fernando Silva. Time series analysis via network science: Concepts and algorithms. In Wiley Interdisciplinary Reviews: Data Mining and Knowledge Discovery, e1404, Wiley, March, 2021. +info doi pdf
M. Araujo, P. Ribeiro and C. Faloutsos . TensorCast: Forecasting with Context using Coupled Tensors. (Best Paper Award) Proceedings of the IEEE International Conference on Data Mining (ICDM), pp. 71-80, IEEE, New Orleans, USA, November, 2017. +info doi pdf software